Take advantage of the beauty and convenience of flight training from scenic Hilton Head Island with FAA Instructor Chuck Copley.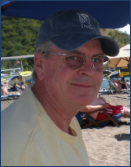 Let Chuck share the experience and wisdom learned from over 35 years of teaching beginners to advanced pilots. Accomplish your dreams of becoming a Cirrus pilot in your plane or our GPS equipped Piper Warrior with an advanced Cirrus factory trained CSIP. Take advantage of the beauty and convenience of learning to fly on Hilton Head Island. Improve you skills for an all weather Instrument Rating.
Located at the General Aviation Terminal at Hilton Head Island Airport, Signature Flight Services. Ground or flight instruction for Federal Aviation licenses. Recurrent training for those who have not flown in a while. Pinch Hitter training for your spouse to help with the flight.
Read more here in the May 2013 issue of Hilton Head Monthly!
"COPA continues to hire Chuck as a flight instructor at the Cirrus Pilot Proficiency Program because of his personable approach to clients, his extensive knowledge of Cirrus aircraft and the improvement that clients report after flying with Chuck." - Rick Beach, President at San Diego Science Alliance
FAA Medical on Hilton Head Island
Dr Jonathan Sack MD, AME
2 Marshland Rd
(843)290-8424
email: jonsackmd@aol.com
Services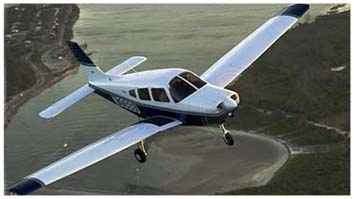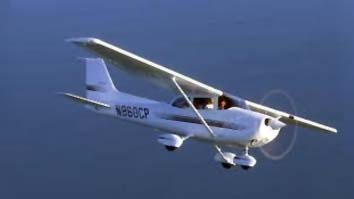 This training is equivalent to that received at the CIRRUS factory and is fully recognized by the insurance industry as such. Hilton Head Flight Training incorporates the latest type specific new training regimes that emphasize risk management, scenario-based training and other pilot-centric methods.
Training rates are competitive with those charged by the factory facility in Minnesota–except that your training is conducted on beautiful and relaxing Hilton Head Island. In your plane or our GPS Piper Warrior, work with an advanced Cirrus Factory trained CSIP to:
Start your ground or flight training
Improve your skills and safety
Receive an all-weather Instrument Rating
Recurrent training
Cirrus Factory Transition Training
AVIDYNE ENTEGRA Release 9 (R9) Factory Trained
Biennial Flight Review ( BFR )
Instrument Proficiency Check ( IPC )
G1000, Avydine Glass Training
Trip Accompaniment when needed
Airports Served: HXD Hilton Head Island SAV Savannah, 3J1 Ridgeland, 9N3 Seamans Field
Other services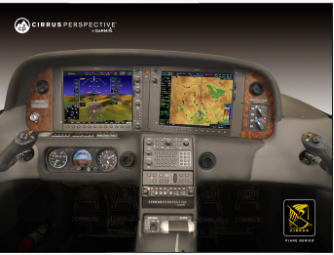 Delivery of your aircraft to you home or airport.
Recurrent Training
"Rust Removal"
Crosswind Windshear Training
Advanced GPS Training
Aerobatic training
Upcoming Events
COPA & EAA Regional Events
Click below to register for COPA and EAA events, seminars, programs, Sun-n-Fun and this year's Oshkosh.
COPA Events
Oshkosh
Sun-n-Fun
Press
Redefining Retirement - Article | Hilton Head Monthly, May 2013
Best of Hilton Head Island Award | 2012 and 2013
×
Hilton Head Island Award Program Honors the Achievement
The Wright Brothers Master Pilot Award - 2016
is the most prestigious award the FAA issues to pilots certified under Title 14 of the Code of Federal Regulations (14 CFR) part 61. This award is named after the Wright Brothers, the first US pilots, to recognize individuals who have exhibited professionalism, skill, and aviation expertise for at least 50 years while piloting aircraft as "Master Pilots".
Hilton Head Flight Training - Chuck Copley Receives 2012 Best of Hilton Head Island Award
HILTON HEAD ISLAND December 10, 2012 -- Hilton Head Flight Training - Chuck Copley has been selected for the 2012 Best of Hilton Head Island Award in the Flight Instruction Schools category by the Hilton Head Island Award Program.
Each year, the Hilton Head Island Award Program identifies companies that we believe have achieved exceptional marketing success in their local community and business category. These are local companies that enhance the positive image of small business through service to their customers and our community. These exceptional companies help make the Hilton Head Island area a great place to live, work and play. Various sources of information were gathered and analyzed to choose the winners in each category. The 2012 Hilton Head Island Award Program focuses on quality, not quantity. Winners are determined based on the information gathered both internally by the Hilton Head Island Award Program and data provided by third parties.
About Hilton Head Island Award Program
The Hilton Head Island Award Program is an annual awards program honoring the achievements and accomplishments of local businesses throughout the Hilton Head Island area. Recognition is given to those companies that have shown the ability to use their best practices and implemented programs to generate competitive advantages and long-term value. The Hilton Head Island Award Program was established to recognize the best of local businesses in our community. Our organization works exclusively with local business owners, trade groups, professional associations and other business advertising and marketing groups. Our mission is to recognize the small business community's contributions to the U.S. economy.
SOURCE: Hilton Head Island Award Program
×
Training Resources
Download the FAA Airplane Flying Handbook
Download the FAA Instrument Flying Handbook
Handbook of Aeronautical Knowledge
AOPA FAQ: Selecting an Instructor
Cirrus Training
AOPA: Let's Go Flying!
Advanced Avionics Training
Runway 28 PAR approach KSVN
Cirrus Parachute System


Click on any graphic link below for information.

Hilton Head Island - Current Weather

×